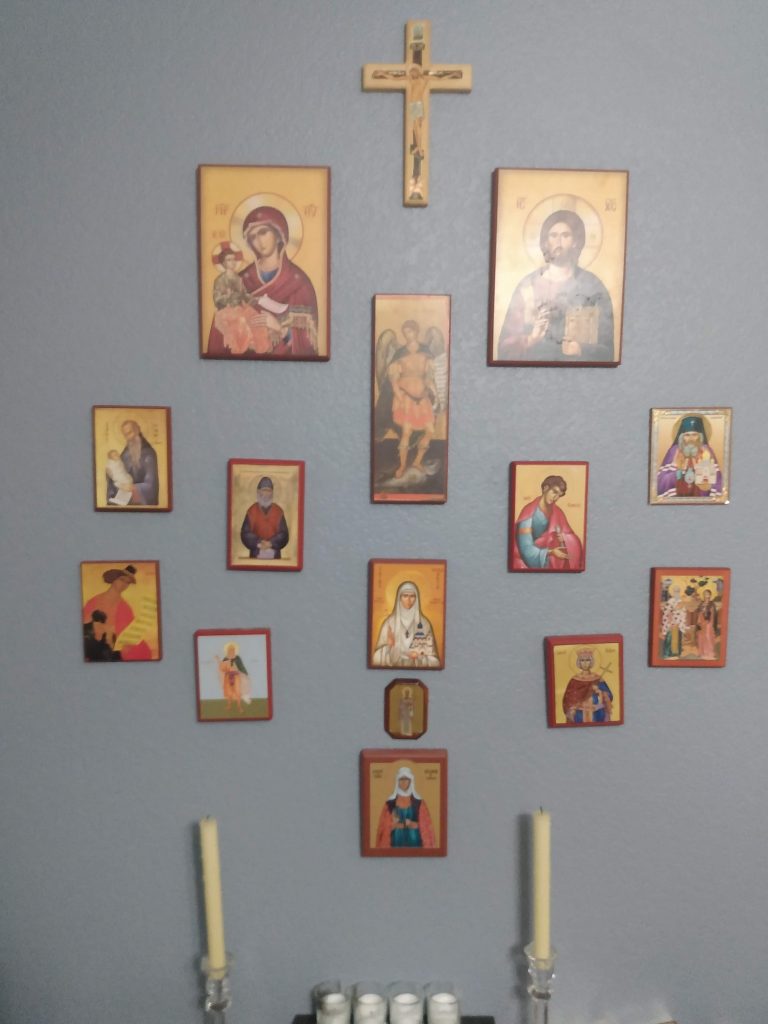 Since we moved, projects have had to compete with unpacking and sorting (still more to do as we pare down), so only the more important projects have been done. Courtney painted the kids' room within the first week or so, from a bright peach to a blue/gray color. Since that room also has our only real east-facing wall, it also is the prayer room, and I hung the icons and put in the small table that holds our candles and incense burner.
The bathroom also required some immediate attention. I replaced all the toilet guts due to sticking and running, I also removed all the old and deteriorated caulking around the tub, and re-caulked it. Finally, I had to replace the pop-up drain assembly and S-trap on the bathroom sink due to both leaking.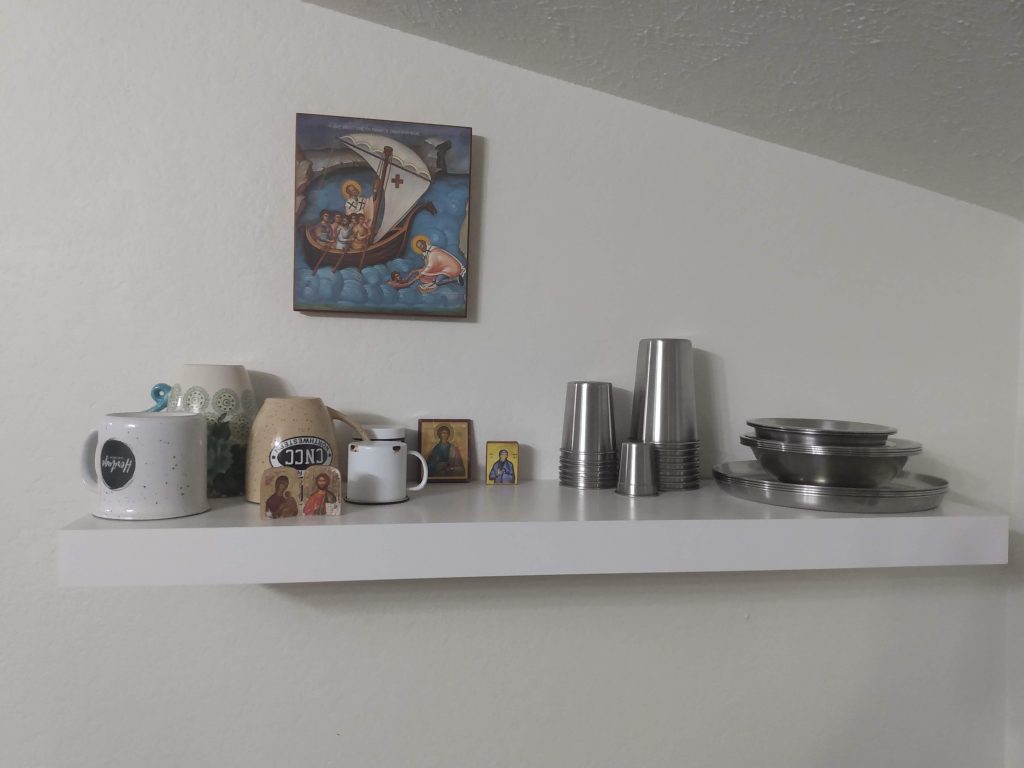 Most of the outlets in the house are non-grounded, so I have been going along replacing them with GFCI outlets to so that we can plug in 3-prong appliances and have some ground protection. Also, at Courtney's request, I installed a floating shelf above the kitchen sink. Since we have extremely limited cupboard space right now, this shelf holds our most used dishes–everyday plates, bowls, and cups, as well as coffee cups.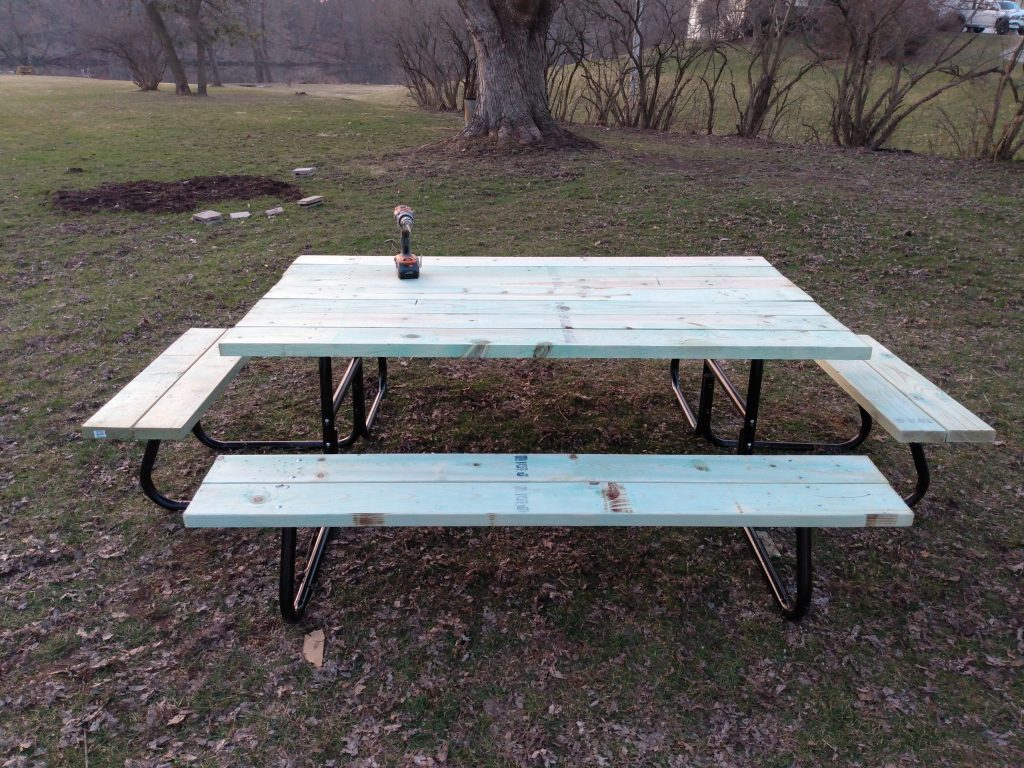 Outside the house, I started a worm bin in the garage for compost, and ordered 2,000 compost worms from Uncle Jim's Worm Farm to get it going. I bought 8 Rhode Island Red chicks at Tractor Supply, along with a pre-built coop. I'm not sure if I'll stick with the pre-built coop long term, but I have too much else to do at the moment to build my own again. My parents gave me the steel frame for a picnic table 2 Christmases ago, and I finally bought lumber and assembled it. This allows us to eat outside when the weather is nice, a good thing when you live in a small house. Finally, I dug out my sidewalk leading to the front door, allowing me to see what needs replacing and what doesn't.