The challenge when it comes to men's footwear is deciding which of the many excellent Made in the USA boots to buy. The challenge for women's and children's footwear is the opposite. While a few of the companies that makes men's boots also make some women's boots, with the notable exception of Red Wing's Clara (which is very pricey), these are simply sized down men's boots, and not at all feminine. The options that are actually made for women (excepting boots for equestrian purposes) tend to be shoddily made of pleather or cloth. And Courtney likes to wear flats, which seem to be ubiquitously made out of cheap fabric.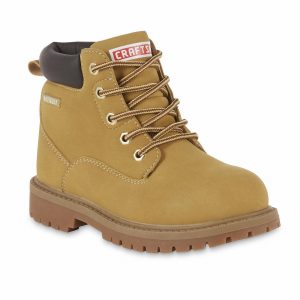 Boys boots are no better. When Elgin was little, he would refuse to wear shoes. We finally got him to wear shoes when we bought a pair of work boots for him at Sears. They looked good at first, but were pleather and he managed to wear them out before outgrowing them despite how fast he was growing. He went through a few more pairs of those boots, because he would actually wear them, and we eventually found that he would wear rubber boots (or as he calls them "poop boots") as well. And so, for the last few years, Courtney and Elgin have worn footwear that rather quickly deteriorated. Edna fared better–she was passed down a pair of crocs that seemed to wear quite well, and she wore them until she grew out of them. Crocs seems like a good play shoe for her, but as she's gotten older I've become less comfortable with her wearing them for church on Sunday, or on other more "dressy" occasions.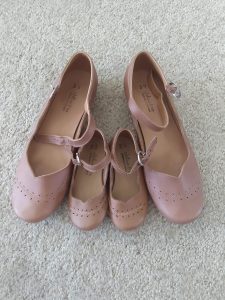 Well, it seems that we've finally found a solution. Courtney came across a company called Adelisa & Co. that sells women's and children's shoes that are handmade in Nicaragua out of genuine leather. While I would prefer to buy Made in the USA, handmade in Nicaragua is much better in my opinion than machine made in China. The leather is relatively thin, which makes the shoes and boots softer. Edna wore her shoes to bed the first night or two after she got them. Elgin has been wearing his boots every day, and they have not seemed to need a breaking in like thicker leather boots typically do.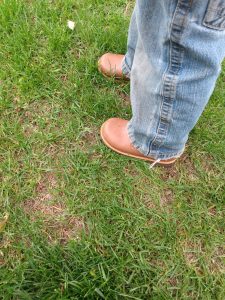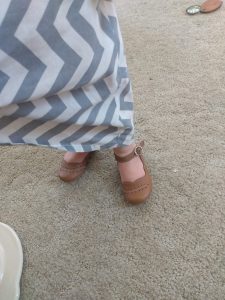 If you've been looking for a better solution for women's and children's footwear, give Adelisa & Co. a try. Prices are reasonable, with Courtney's shoes at $65, Edna's at $45, and Elgin's boots at $55. They have a variety of other styles available as well, including a simple Oxford that looks equally good on boys and girls.