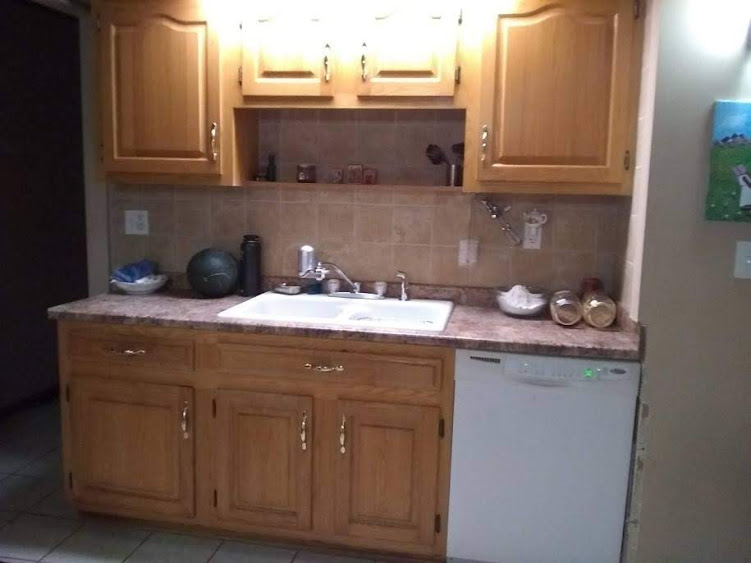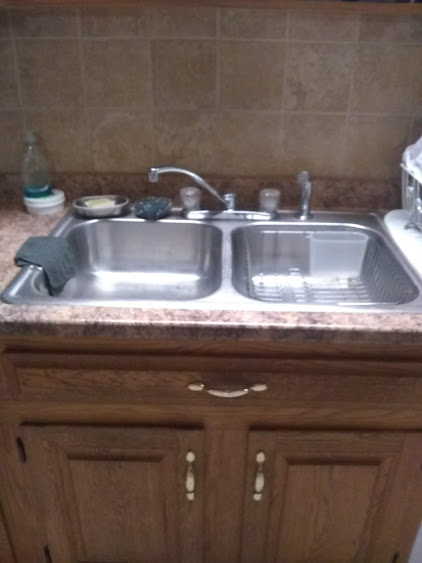 Most of my recent project energy has gone into the kitchen. First, I found a stainless steel sink on the side of the road, and replaced the existing stained-up porcelain sink. Courtney did not like the porcelain sink because it sat so high above the counter top that you could not put a drainboard next to the sink. The new-to-us stainless sink sits much more flush, and allows the use of a drainboard. I also installed an under-sink filter to replace the on-faucet filter we previously had.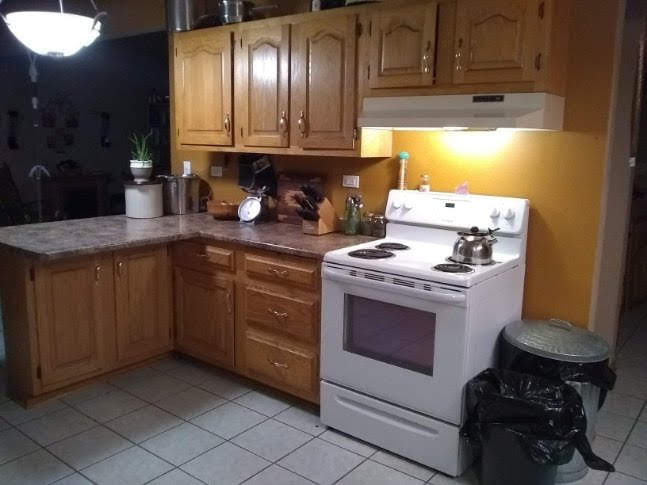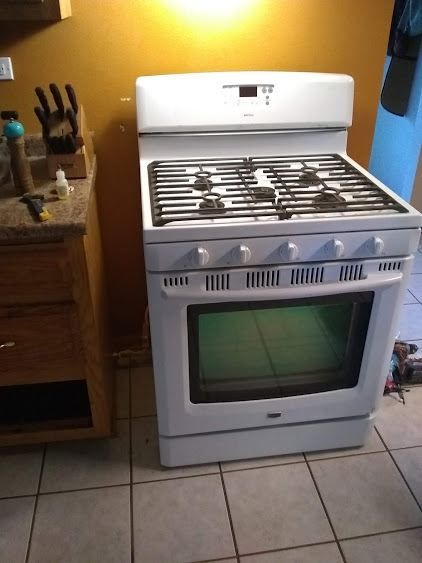 The next big project was to replace the stove. Some friends that were moving gave us a gas stove, which Courtney greatly prefers to the electric stove that we had. The trivets that hold up the burners on the electric stove were prone to bending under the weight of Courtney's pressure canner, and she found that gas much more evenly heats the cast iron pans her prefers than electric burners do. Unfortunately, there was no gas line run to the kitchen, so I had to install new gas line from the water heater in the basement up to the kitchen. I brought it up through a cabinet, and forgot to factor in the length of the valvecock, so now the stove sits a few inches away from the counter and a few inches off of the back wall. Courtney is so happy to have the gas stove that she doesn't mind this, and I may build in some kind of a spacer eventually.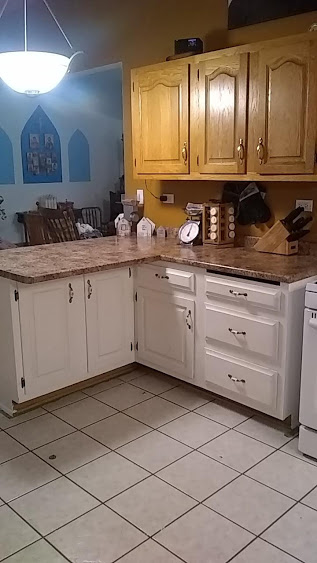 After the stove, the next project was to begin painting the cabinets. We started with the bottom cabinets, and then did the top cabinets above the sink, which we just recently finished. We have decided to hold off on painting the rest of the top cabinets until after we paint the walls. The poop-brown wall behind the stove particularly has to be painted to a more appealing color.
Other than the kitchen, the only recent project I can think of is moving the chicken and duck pen. They had worn the grass down pretty bad, so I pulled out all the t-posts and fenced off a new area of the back yard. Eventually, I hope to have two separate areas fenced off, where I can rotate between the paddocks weekly to allow the grass a chance to grow back. Maybe next year.