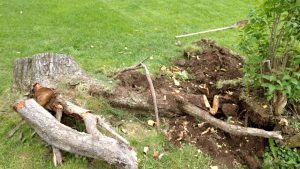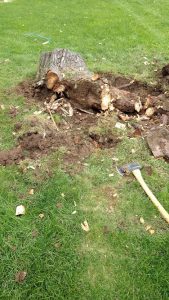 Working overtime and some other obligations made this a week of few projects. The first and biggest was to remove a stump I've been mowing around since we moved in. When I started on it, my wife had the car grocery shopping, and I had no gas for my chain saw. I did most of the work armed only with a shovel, an axe, and a bow saw. After the wife got back, I bought some gas and finished with the chain saw.
The other substantial project I accomplished this week was to spread out the wood chips I dumped in the garden last week. The garden is now ready to plant, as soon as the danger of frost subsides some.
In the world of minor projects, I borrowed my brother's flux-cored wire welder and repaired the shovel I broke last week, returning it to regular use.
As far as purchases, there were only two this week other than food and other necessities. The first was the FoodSaver that I've already written about. The second was a cheese making kit, which cost $35 and was purchased on Amazon. My wife has already made a delicious batch of Mozzarella with it.
Goals for the next week will be to continue to keep purchases low, and accomplish some of the projects for which I already have the materials/equipment.